As an avid spider enthusiast and researcher, my fascination with these eight-legged creatures is endless. The spider world is filled with a vast array of species, each with unique behaviors, appearances, and survival strategies. Two such groups that often pique people's curiosity are the Spitting Spiders (Scytodidae) and the Jumping Spiders (Salticidae).
Today, I will share eight key differences between Spitting Spiders and Jumping Spiders that I've discovered through my years of studying and keeping these remarkable creatures.
Difference 1: Hunting Strategies
Perhaps the most notable difference between Spitting Spiders and Jumping Spiders lies in their hunting strategies.
Spitting Spiders have earned their name from their unique method of capturing prey. They eject a venomous silk from their mouthparts, which immobilizes their victim. As an observer, it's almost like watching a miniaturized sci-fi movie unfold right before your eyes.
Jumping Spiders, on the other hand, employ a different approach. They are renowned for their impressive jumping abilities, which they use to pounce on unsuspecting prey. This athletic feat is not just exciting to watch but also showcases the fantastic adaptability of spiders.
Difference 2: Eye Arrangement
Another stark difference between these two spider groups is their eye arrangement.
Jumping Spiders possess a pair of large, front-facing eyes that give them excellent binocular vision – crucial for gauging distances accurately before their spectacular leaps.
Spitting Spiders have six eyes arranged in three groups of two, a layout that's much different from the standard spider eye arrangement. However, their vision isn't as keen as that of the Jumping Spiders.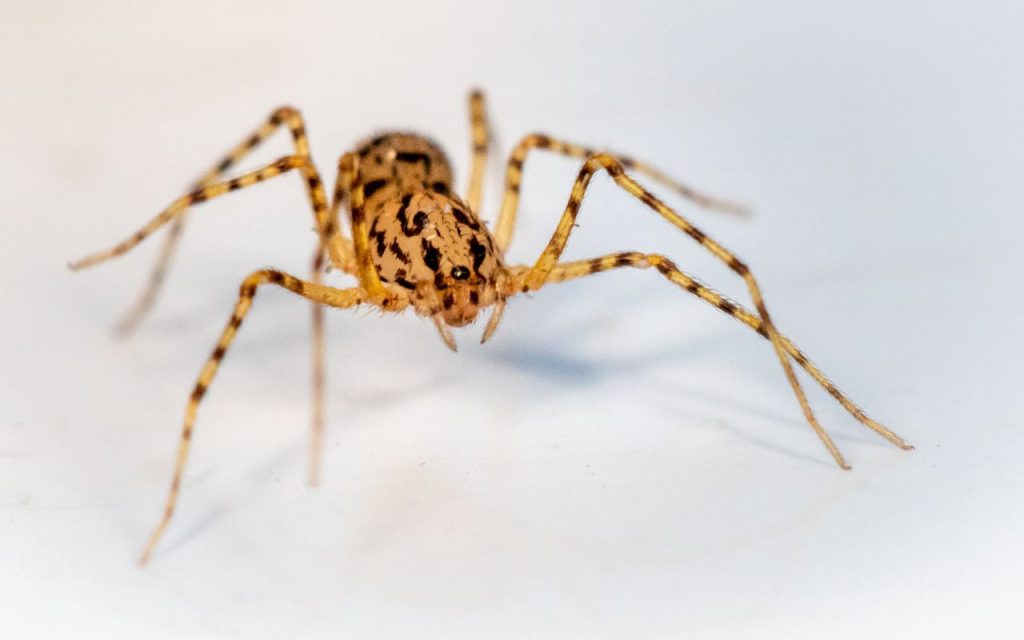 Difference 3: Body Structure
When it comes to body structure, the differences continue to unfold.
Jumping Spiders are compact and sturdy with short, strong legs designed for their high-octane leaping lifestyle. Their bodies are often vibrant and patterned, which can serve various purposes like attracting mates or intimidating predators.
In contrast, Spitting Spiders have a more elongated body with longer, thinner legs. They often have a dome-shaped cephalothorax and a pattern of spots on their abdomen, usually in a pale or dull color scheme.
Difference 4: Distribution
Spitting Spiders and Jumping Spiders differ significantly in their distribution as well.
Jumping Spiders boast an extensive global distribution, with over 6000 species found across various habitats around the world, including forests, mountains, deserts, and even urban settings.
Spitting Spiders, though widespread, have a lesser number of recognized species and are more commonly found in warmer regions.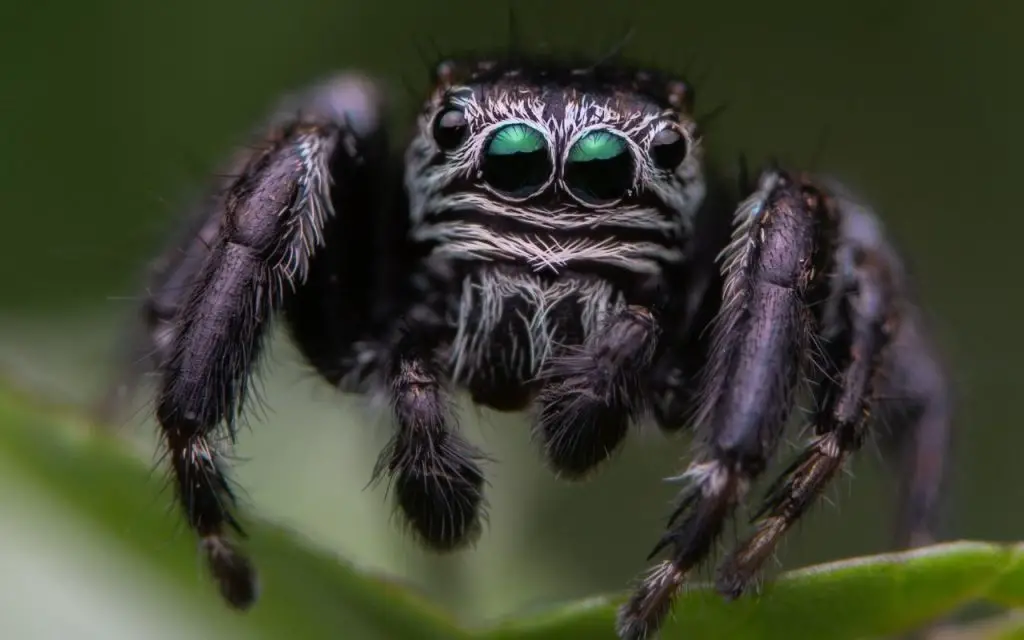 Difference 5: Reproduction
When it comes to reproduction, both these spider types follow unique methods.
Female Spitting Spiders create a silk cocoon for their eggs and carry it around attached to their spinnerets. When the spiderlings hatch, they climb onto their mother's back and stay there until they are mature enough to survive independently.
Jumping Spiders also make silk egg sacs, but they usually hide them in safe places rather than carry them around. The maternal care in Jumping Spiders varies across different species.
Difference 6: Behavior
Behaviorally, these two groups of spiders also display noticeable differences.
Jumping Spiders are known for their inquisitive nature. They are active during the day, and their impressive vision contributes to their curious behavior.
Spitting Spiders are more slow-moving and deliberate. They are nocturnal hunters, primarily relying on their unique spitting technique to capture prey.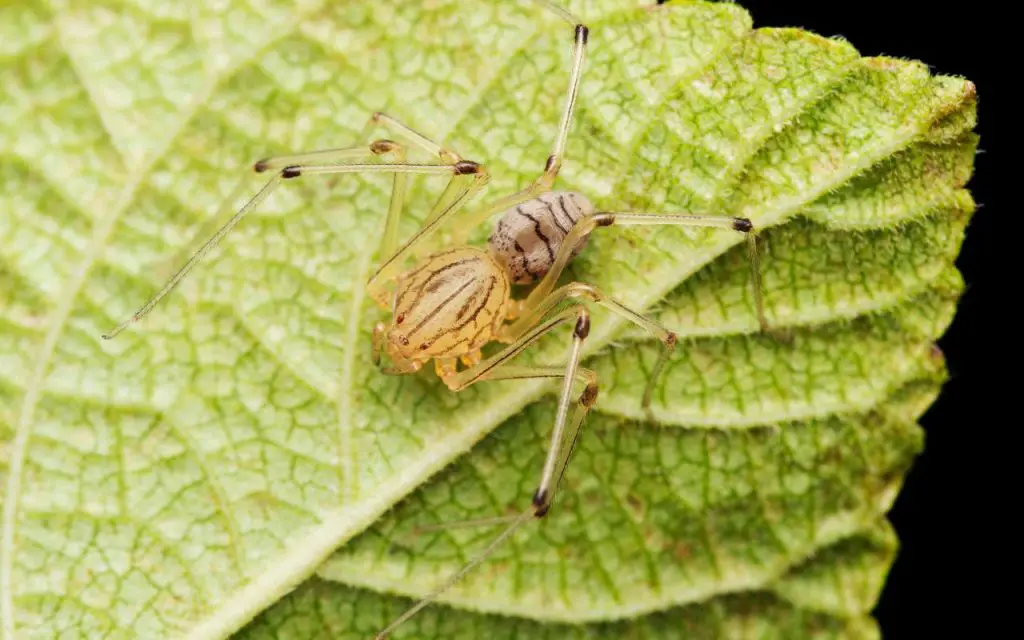 Difference 7: Lifespan
The lifespan of these spiders is another point of difference.
Jumping Spiders typically live for about a year, but some can survive for a few years under ideal conditions. On the other hand, Spitting Spiders usually have a longer lifespan, often living up to several years in captivity.
Difference 8: Venom
Both Spitting Spiders and Jumping Spiders are venomous, like most spiders. But their venoms are not harmful to humans, barring potential allergic reactions. The venom of a Spitting Spider is mixed with silk to immobilize prey, while Jumping Spiders use their venom to quickly subdue their targets.
To summarize these differences, here's a quick comparison table:
| Aspect | Spitting Spider (Scytodes) | Jumping Spider (Salticidae) |
| --- | --- | --- |
| Hunting Strategy | Spits venomous silk to immobilize prey | Leaps onto prey |
| Eye Arrangement | Six eyes in three groups of two | Four pairs of eyes with a prominent front pair |
| Body Structure | Elongated body, longer legs | Compact body, shorter and stronger legs |
| Distribution | Widespread but lesser species | Broad global distribution |
| Reproduction | Carries egg sac around | Hides egg sac in safe places |
| Behavior | Slow-moving, nocturnal | Curious, diurnal |
| Lifespan | Longer lifespan | Typically up to a year |
| Venom | Used with silk for prey capture | Used to subdue prey |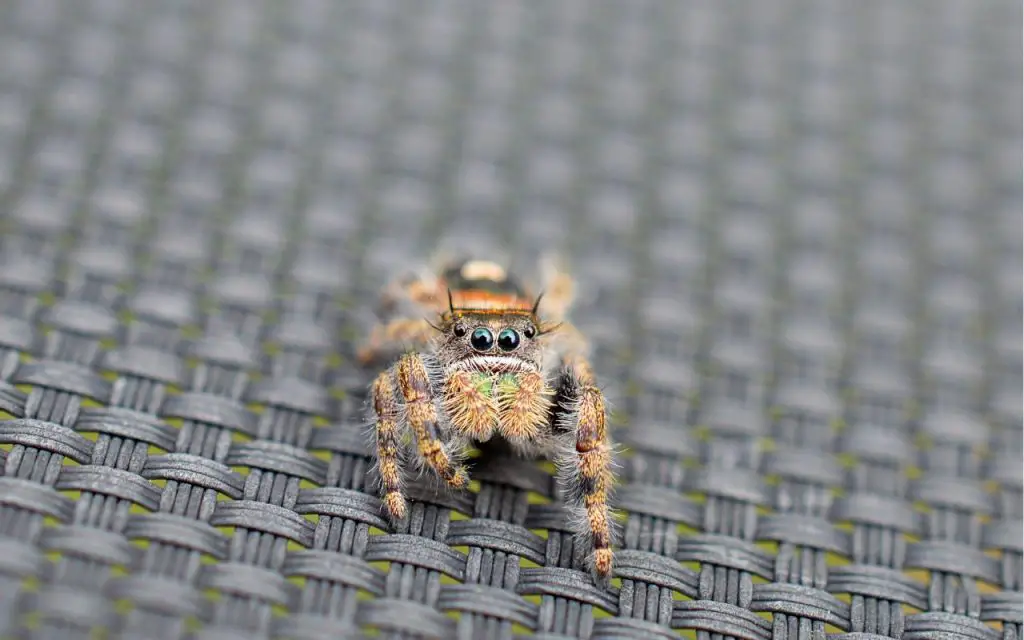 Spitting Spiders vs. Jumping Spiders: Final thoughts…
Both Spitting Spiders and Jumping Spiders, though sharing the fundamental aspects of being spiders, have developed unique adaptations that set them apart. Understanding these differences allows us to appreciate the vast diversity in the world of spiders and the myriad ways they have evolved to survive and thrive in their respective niches.
From the spit of the Scytodidae to the leap of the Salticidae, each spider weaves its own captivating tale in the intricate web of life. As someone who keeps and studies these remarkable creatures, I continually find myself intrigued and inspired by their ingenuity. So, let's keep exploring, learning, and marveling at these fantastic eight-legged wonders!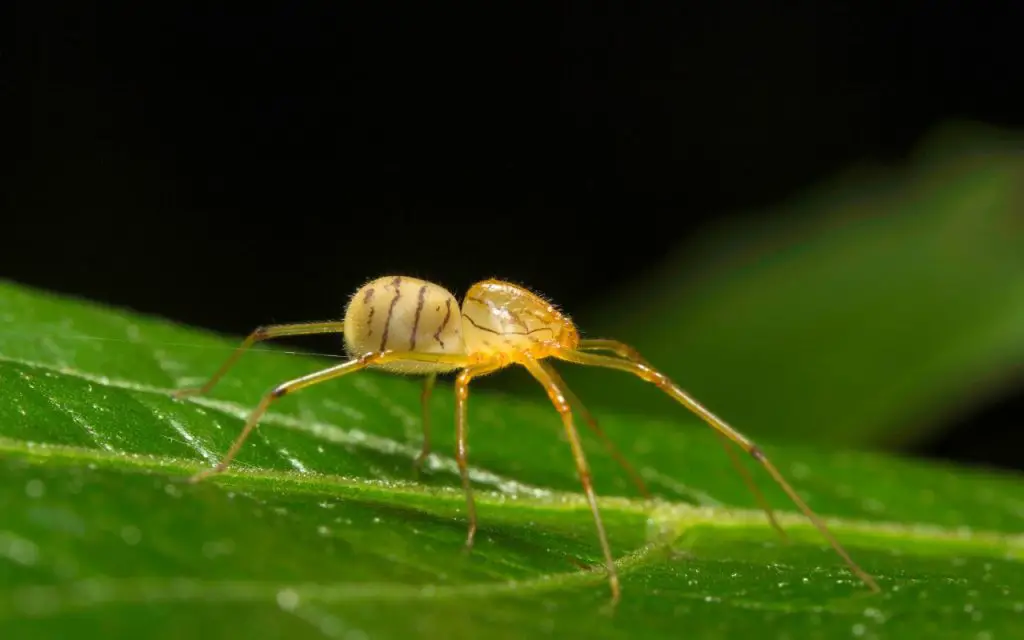 Are spitting spiders aggressive?
Spitting Spiders are not aggressive to humans. In fact, their hunting strategy of spitting at prey to entangle it means they are wary of anything big enough to struggle free of their web. When confronted with a human, they always choose retreat over attack.
Why are spitting spiders called spitting spiders?
Spitting Spiders get their name from the fact that they spit web at their prey to catch it. Unlike other spiders which produce web from their spinnerets (located at the end of the abdomen), Spitting Spiders also spit it from their chelicera at front of their body, meaning they can target prey with it.
How do I identify a jumping spider?
To identify a jumping spider, the first clue is that it jumps regularly while moving across surfaces, not just once. The second clue is that it will have short legs in proportion to its body, along with large eyes.